Kingdom Servants is a biblical idea from the very beginning. Psalm 10:16 says, "The LORD is king forever and ever."  Psalm 47:7 says, "For God is the king of all the earth." It has always been this way since he created the earth.
Where do people get the idea that their leader should be a king? Undoubtedly it comes from being made in God's image (Genesis 1:26-27). The first kingdom named in Scripture is Babel (Genesis 10:10) with Nimrod as its king, and whose tower was made in direct defiance to God and his kingdom. Earthly kingdoms usually reflect the character of their kings. God offered the nation of Israel to become the first manifestation of his kingdom (Exodus 19:6) but they failed to uphold their half of the contract. After Jesus arose the only thing Luke records him sharing with his disciples was the kingdom (Acts 1:3). Interestingly, the last place the Bible mentions the kingdom is Revelation 17:17 where world leaders "give their kingdom (Babylon) to the beast" and fittingly meet their end. But God's kingdom "shall not pass away and not be destroyed" (Daniel 7:14). In fact, Jesus will "deliver the kingdom to God (the Father)" (1 Corinthians 15:24) and "the saints of the Most High shall receive the kingdom and possess the kingdom forever" (Daniel 7:18). So our future and destiny are secure in Jesus and that should motivate us who "look for and hasten (speed up) the coming of the day of God" (2 Peter 3:12).
God called us in 1986 to work with the nations of the world who come to the United States for their education, initially at the university. We have worked with young people our entire adult lives. For college-bound Christian students, the university can be "the best missions trip a young person never took" because international students are everywhere. We not only developed very effective resources for international student ministry (ISM), we also traveled the country training God's family in this outreach. These resources proved to be most effective at working across the cultures, worldviews and ethnicities of our international audience. This site exists to make our resources available to everyone who is interested in advancing God's coming kingdom. We pray you will find resources here that stimulate your mind, encourage your soul, fire you up, help bring new fruit into your life, and make you more effective as a kingdom servant. By teaming up for God's greater purposes we will see God synergize our collective efforts. All for his honor and glory.
On July 16th Bill was in a single car accident coming home from a two week speaking engagement at Camp Living Water. He was surrounded by family until the moment of his passing on July 23rd, 2017.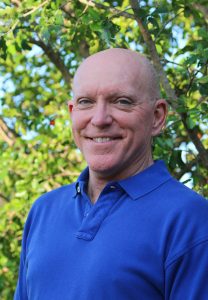 Short version: Bill Perry and his wife Jennifer are parents of 7 homeschooled kids and 20+ grandkids. He serves InterFACE Ministries as Chief of Staff and Director of Training Materials. He is the author of Storyteller's Bible Study, Crossing Over with Parables, Add to Your Faith, American Holidays, A Look Inside America, They're NOT Christian?? and The Recon Curriculum for basic discipleship training and spiritual growth. He has taught in public high, private middle and Christian elementary schools and was a state certified teacher and school principal. He pastored a church for 35 years. He also co-founded Hope Women's Centers, which consistently ranks in the top 3 crisis pregnancy centers in the US in multiple areas of operation. Bill served 5 years as a member of the board of Directors of ACMI (Association of Christians Ministering to Internationals). As a consultant and innovative ministry strategist, he does consulting work for college ministries and churches. He has traveled the country speaking at national and regional homeschool conventions, church and missions conferences, Sunday schools (of all ages), college student and mission staff retreats, campus ministry meetings, seminars and workshops, summer camps, churches, church-based youth groups and Bible studies and one seminary (Trinidad). Specialty areas are biblical worldview, apologetics, biblical storytelling training (both chronological and interactive), missions, international student ministry and strategy, spiritual growth and discipleship, and global and mission trends.
Long Version:
Bill Perry's cross-cultural odyssey began after marrying Jennifer Goodman in 1980. Already a church pastor for a year, they met in his small church where Jenni's grandmother was a member and actually prayed them together. Watch out for those "meddling" grandmothers, especially the ones that pray fervently! Jenni had been a missionary for nearly 3 years serving in Europe and Turkey. She returned to the States after her first husband Dave was shot on their doorstep nearly a year earlier when she was almost 8 months pregnant. He died at the hospital. She gave birth to David about 6 weeks later, never dreaming of being or wanting to be a single mom. While dating, she and Bill began to seek God's will for them as a couple. Both became convinced God was at work in their lives together so they married. They went on to have six children: Brian, Rachel, Linda, Christi, Stephanie and Jessica. They homeschooled them for 27 years. All of them became Christians growing up and all the marrieds have Christian spouses. So all of their 20+ grandchildren are being raised in the faith. Besides each other this is the biggest earthly blessing God has given them.
Bill's various ministry endeavors came as an extension of his family's ministry and only after first meeting his family's spiritual needs together with Jenni. He co-founded Hope Women's Centers of Broward County, a network of crisis pregnancy centers that consistently ranks at the top nationally in various areas of service. He taught in public high, private middle and Christian day schools for 7.5 years and served as interim principal for the day school. In 1986 they joined as a ministry staff couple to a large international student ministry (ISM) and began raising their financial support. After 3 years they had enough donations coming in that Bill didn't renew his teaching contract and began fulltime ministry outside of the church and pregnancy center ministries. While raising his financial support he researched and wrote a series of cross-cultural Bible study lessons that was published in 1992 called Storyteller's Bible Study for Internationals. Within a few years it became the best selling, most used and most effective evangelism Bible study in ISM. To this day it remains a ministry standard.
Just before Storyteller's was published Bill and Jenni joined InterFACE Ministries, another ISM agency. Bill also had ideas for more books and continued to write. American Holidays, Add to Your Faith, They're Not Christian??, Crossing Over with Parables and A Look Inside America followed. By this time he was crisscrossing the country speaking, training and teaching at national and church conferences, seminars and workshops, summer camps, student retreats, etc. This gave him a better understanding of ISM on the national scene.
In the early 2000's the board of directors asked Bill to become chief of staff, which included staff oversight and pastoral care, reporting to founder and president Bob Culver, as well as continuing his resource development as Director of Training Materials. This inside look at national data got him thinking about how to improve ISM impact and effectiveness. 2 years of ad hoc research resulted in the formation of the Generational Model for ISM and the Recon Project, which focused on the fact that for every international college student and scholar in the US (over a million) there is an equal or greater number of Christian American students at the same schools graduating with their Christian faith intact. Thus reaching internationals is a 1-to-1 proposition and could be done in a relatively short period of time without a lot of expense if the Church would wake up to this reality and the potential.
One compelling fact Bill discovered is that the best time to train young people is not when they arrive at college, but before they reach campus. He adopted the spiritual warfare metaphor and began work on the Recon Project, which included a 72-lesson no nonsense/no excuses spiritual warfare training curriculum encased in a biblical worldview framework that included (1) identity in Christ, (2) spiritual maturity, (3) defensive and offensive training, (4) worldview assessment, and (5) exponential small group development. A website (www.reconweb.com) featured student and mentor networks, a portal to key ministry websites, a quotes page, video lessons, Word View devotionals, many other free resources, 2 blogs and a store. He and Jenni attended and spoke at big homeschool conventions nationwide for 4 years seeing if the Church would respond to this new ministry strategy. While doing this, 2 Ph.D.'s confirmed through their research what Bill already knew: the most important friendship an international student wants with any American is not with a friendship family in the community, not with an ESL teacher, and not with a professor in his/her field, but with an American student. The Recon Project was the only ministry effort that was already seeking to train American young people to see going to college as "the best missions trip they never took!"
Sadly, after 4 years of speaking nationwide the Church didn't respond to this new missions initiative, and they were out of money funding the effort. While still believing in the Generational Model's potential, Bill put Recon on hold to seek the Lord.
What God showed him prompted Bill to launch the Kingdom Servants website, which features free Kingdom oriented resources for free downloads. Many of the resources on this site are developed with Bill's unique narrative/storytelling communication style that works in multi-cultural, multi-ethnic and multi-worldview audiences. Bill's materials start with the assumption that much of the audience's basic understanding may not be clear or even correct when it comes to the Bible — and even more so with young people — but they communicate in a way that isn't insulting. Indeed, many in the Church show evidence of biblical illiteracy. Thus, Bill's resources are very effective with both believers and outsiders. With the advent of the digital revolution changing so much about how we do life, including learning, Bill incorporates many illustrations, both verbal and visual, when he speaks/teaches. You will see this in most of his powerpoints.
Please check in with us often as our goal is to continue to add more and more resources for your spiritual growth and personal development to be a better Kingdom Servant for God's coming Kingdom and his glory that includes all the nations.